Those of you who have been reading me for a while, know all too well that I am really not into breakfast. Since last summer I have been making a huge effort to eat breakfast and to do so regularly. To that end, I have been having oatbran and would interchange with cornmeal porridge but it gets soooooo boring after a while. Anyway, I will keep plodding on.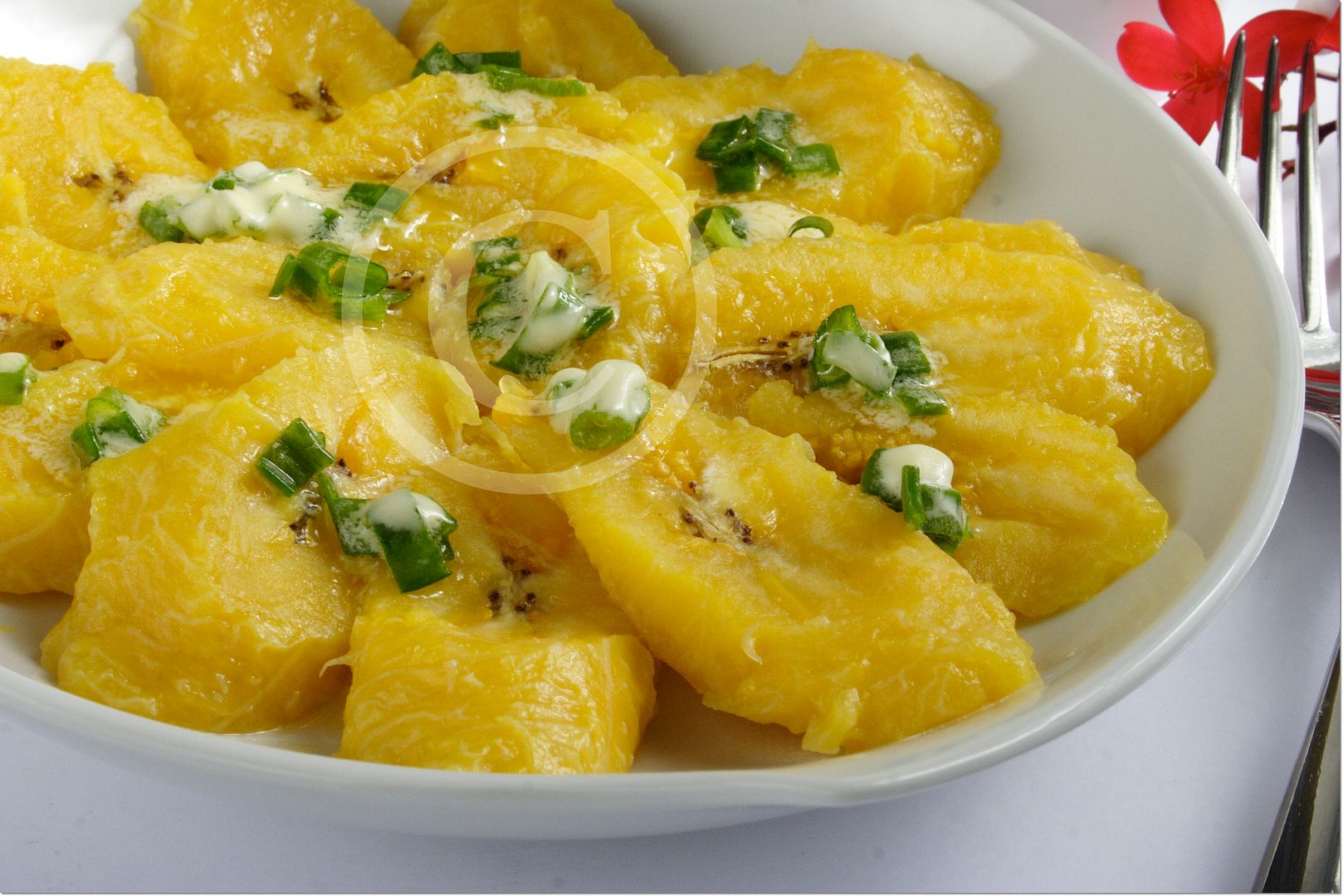 Earlier in the week I woke up hungry and eyed the 2 ripened plantains. I contemplated pan-frying them, they are sugary good when they are very ripe, but, I restrained myself and decided to boil them instead and have them with a pat of herb butter. Hey, it was the butter or frying!
To wash it all down, I made some bay leaf tea.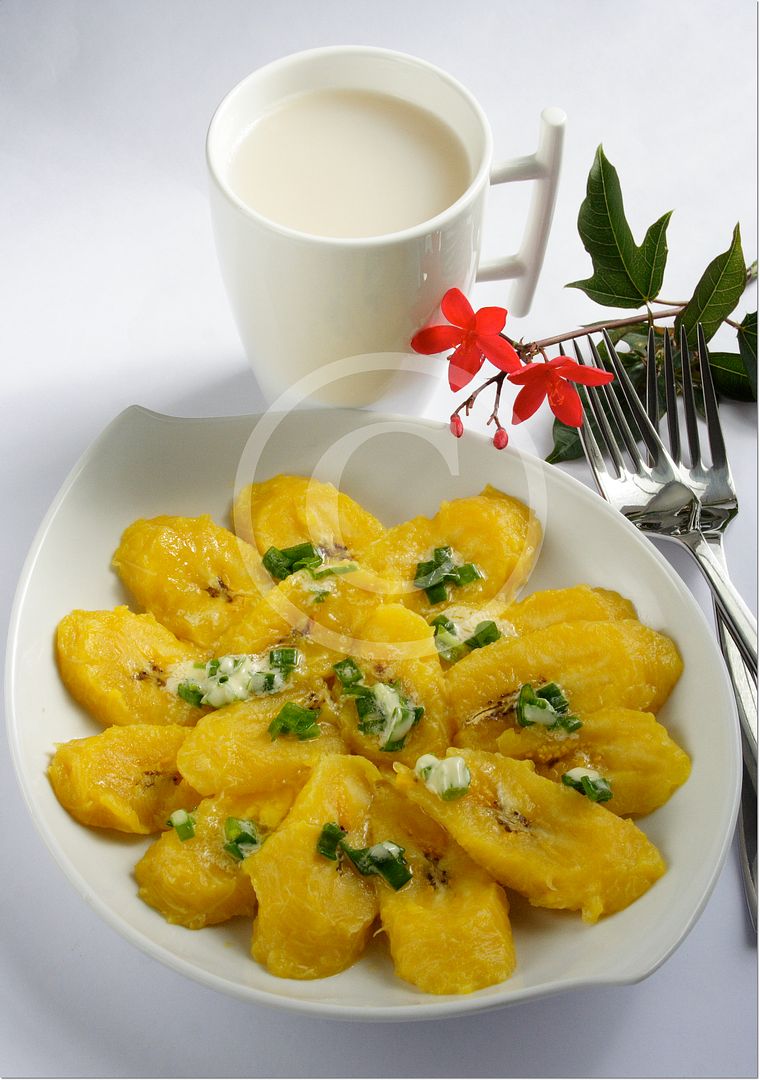 Ingredients
2 very ripe plantains (skin should be black in many places)
A pat of butter (optional)
Water
Directions
Cut off the top and bottom of each plantain leaving the skin intact
Place the plantains into a pot and fill with water until it comes half-way up the plantains. Cover the pot, place on high heat and bring to a boil
Let boil until the skin on the plantains burst. Drain
When cool enough to handle, remove skin, slice diagonally and pat with butter and chow down!
For the
Bay Leaf Tea
4 - 5 fresh or dry bay leaves
1 + 1/2 cups water
Add the water and bay leaves to a pot, cover and bring to a boil. Let boil for 3 minutes
Leave the pot covered and let tea steep for another 3 minutes or longer if you want your tea stronger
Sweeten to taste with sugar and a splash of milk (sweetening is optional)