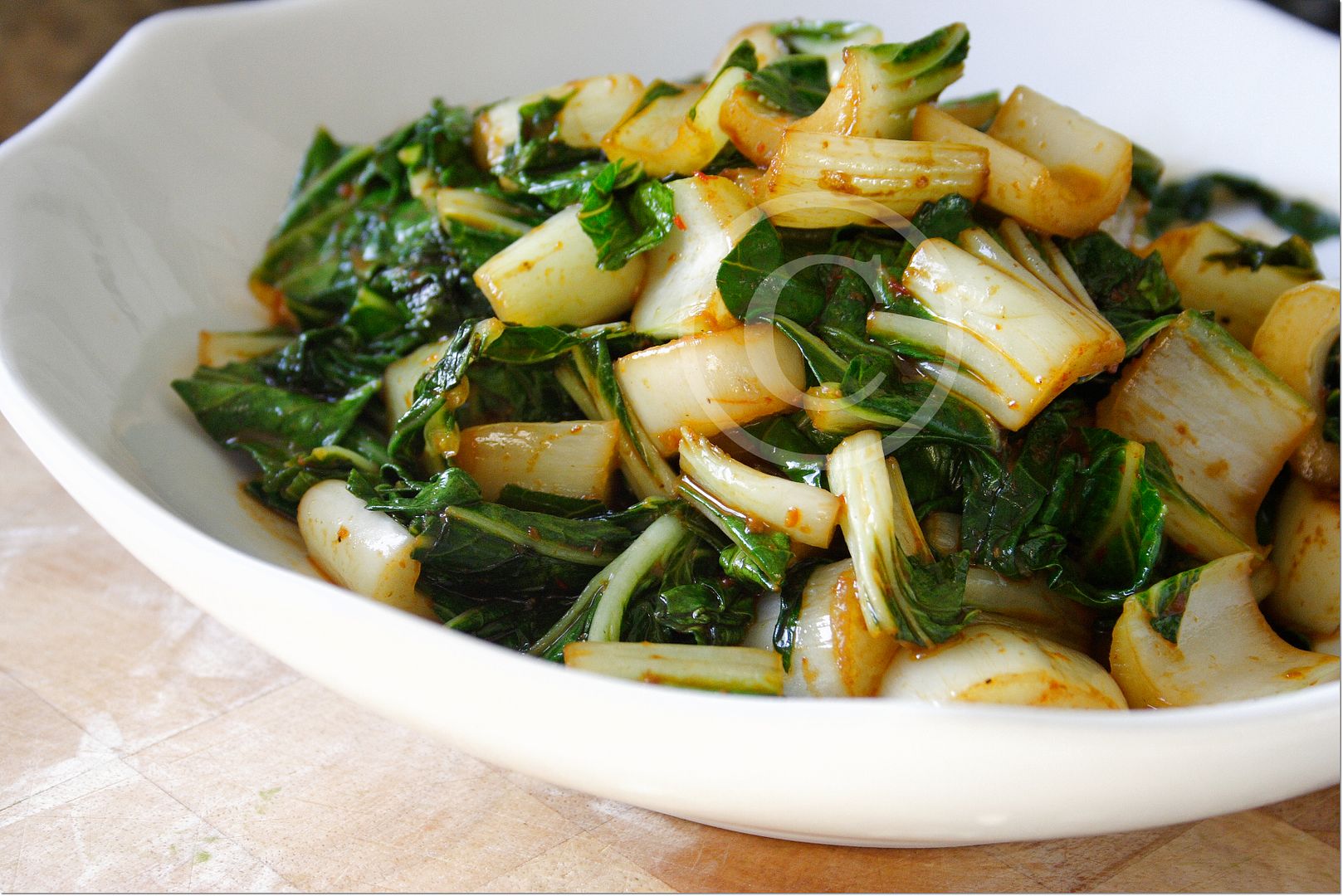 There's a preferred way I like to cook and enjoy all members of the choy family, be it pak choy, bak choy, baby bak choy etc. and that is, a stir fry. It's fast, it's easy and it's on the table in about 3 minutes! This is my kind of fast food.
There's really no recipe to this and you can use can bottled sauce you like such as black bean sauce etc. Here, I used this
Nyonya Belacan Chilli Sauce
. It is a chilli sauce with shrimp paste.
Here's what I did:
Chopped 3 large heads pakchoy
Added 2 tablespoons oil to a wok and heated until very hot
Threw in the the pak choy and stir fried for 1 minute
Added 3 tablespoons of the chilli sauce (add less for less heat), along with 1/2 teaspoon palm sugar and a sprinkling of salt
Toss for 2 minutes and serve hot!
NOTE
The key to a good stir fry of vegetables is to ensure that the vegetables are uniformly cut and they must be void of all moisture; if not, when added to the pan, they will spring water and start to stew. Salt to taste just before the vegetables are done.